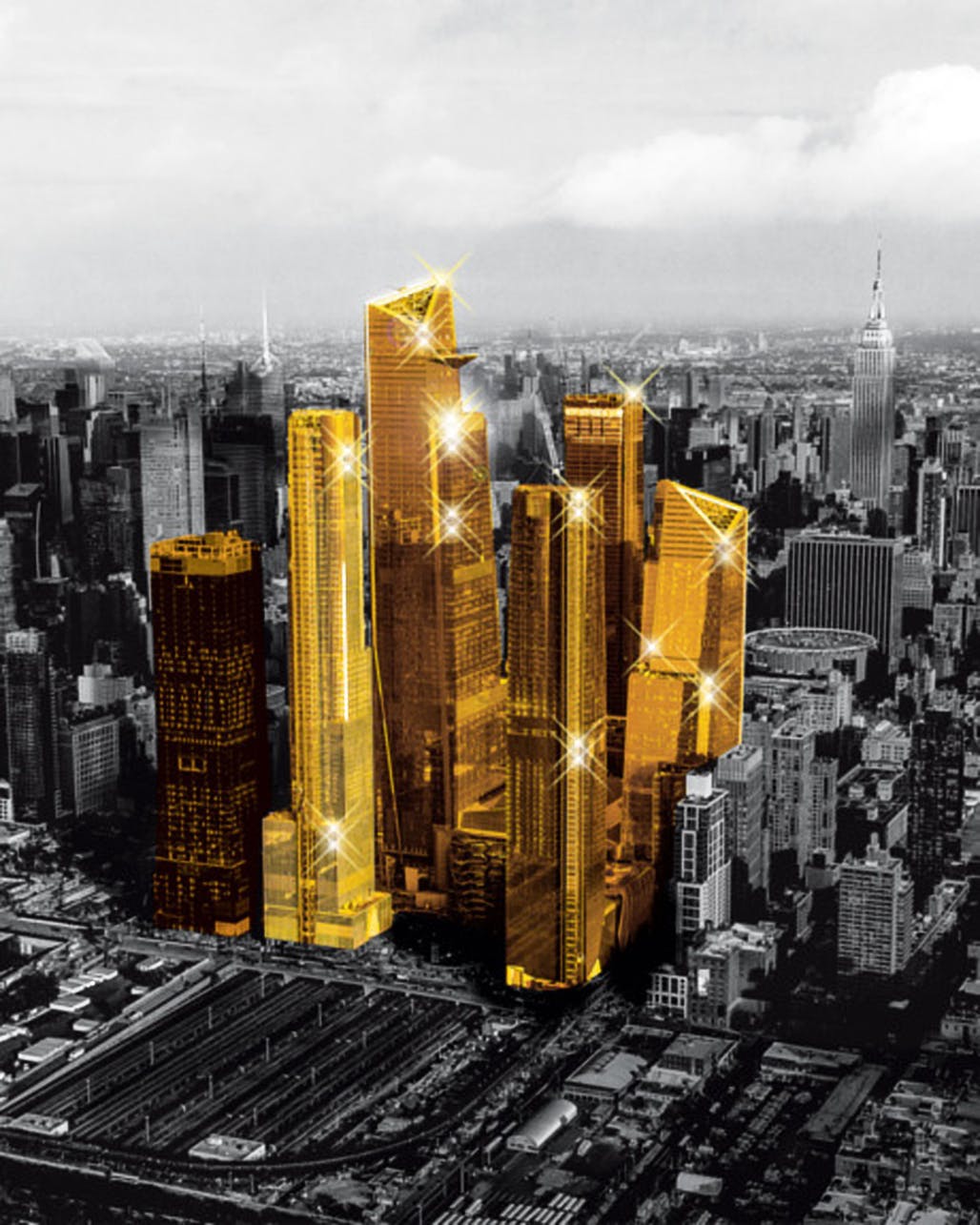 Is New York's Hudson Yards a playground for billionaires or a budding new urban landscape?
On March 15, after 12 years of planning and six of construction, the Related Companies will open the gates to its new $25 billion enclave [...] Besides being big, Hudson Yards represents something fundamentally new to New York. It's a one-shot, supersized virtual city-state, plugged into a global metropolis but crafted to the specifications of a single boss: Related's chairman, Stephen Ross — NY Magazine
New York's new Hudson Yards is a preview of what major cities may look like in the next few years. Upon first glance, the new complex oozes a distinct look. Some might call it progressive luxury design, others may think otherwise. However, the 12 year project has several people looking to stake a claim at the chance to live in new development. The complex is said to be a one-stop shop of amenities and luxury living, however, does the new complex belong in New York's urban landscape of historic grit?
According to New York Magazine's Justin Davidson, his feelings towards to the new structure is a response many are probably thinking. "I can't help feeling like an alien here, as though I've crossed from real New York, with all its jangling mess, into a movie studio's back-lot version. Everything is too clean, too flat, too art-directed." It goes without saying that since the project's announcement many have waited in anticipation of the new neighborhood. The new complex is advertised for a specific clientele, one who does not mind the hefty price tag of $2.9 million for a two-bedroom unit within in 15 Hudson Yards' premier residential building. Besides the lush residential accommodations, office space, restaurants, and a hotel Hudson Yards is making a statement. 
Advertising for the new neighborhood flashes a theme of "blank-slate affluence" for 21st-century living. Several large architecture firms have contributed to Hudson Yards' overall design and construction. From Thomas Heatherwick and his famed "staircase", Diller Scofidio + Renfroand the Rockwell Group's gigantic residential building, to the lavish interiors designed by Elkus Manfredi the area was said to be a progressive and new addition to New York. However, based on the overall design of the buildings and shops said to be housed within the complex Hudson Yards is a playground fit for the affluent. According to Davidson, "instead of an organic extension of the midtown fabric, they produced a corporate city-state, branded from sidewalk to spire."
Regardless of where people may stand on the new neighborhood, the development is said to create more jobs and a "new, stress-free way of living," for those who can afford it that is. The concept of "urban living" for these developers is far from the common characteristics of New York City living. They say beauty is in the eye of the beholder, and for Hudson Yards, if that eye is attached to a billionaire, the new neighborhood is the place for you. What exactly is the brand Hudson Yards trying to sell? Is this the idyllic neighborhood luxury real estate developers have been dreaming of? Alternatively, is this merely another property development aiming to "brand perfectionism"?
Article BY 
Of Archinect.com
Hudson Yards. Photo: Courtesy of Related-Oxford